1.Open site http://krishnahosting.com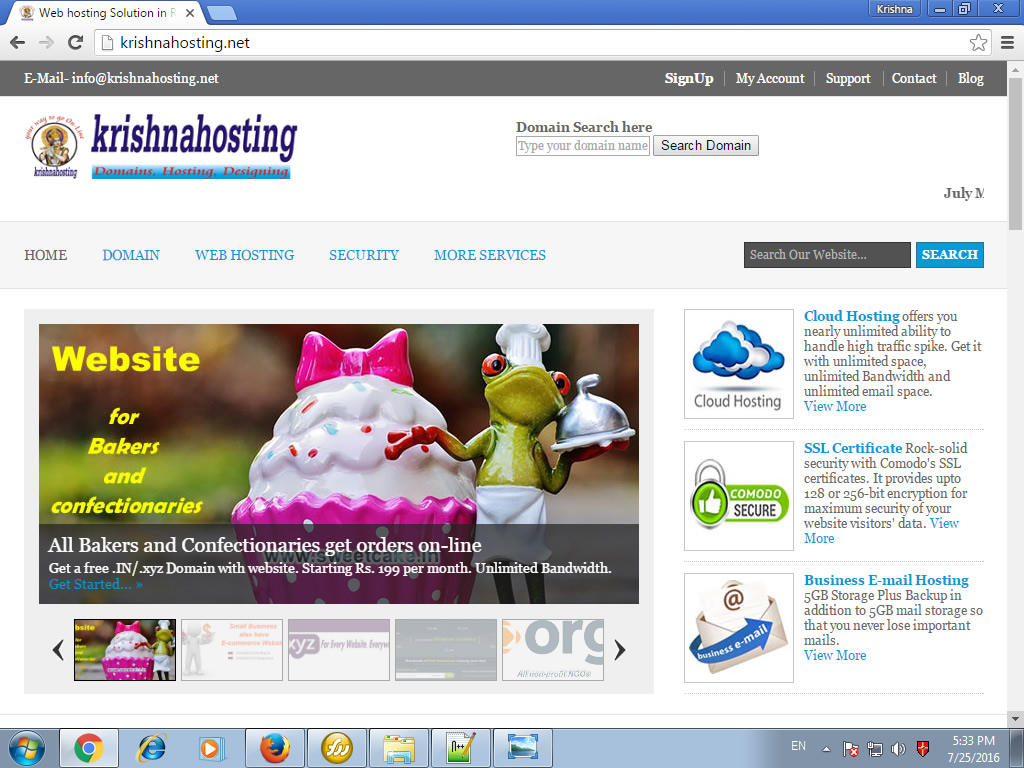 2.There five menu at the top; Home, Domains, Web Hosting, Security, More Services
3.Point mouse at Domains to pull down menu.
4.At Domain Menu Pull Down, there is First Menu Option New Registration. Click on it,
5.Now you will each Domain Registration Control Panel. Select your language and currency from the upper right corner.
6.Type the domain name in Search Box like myshop.com or mytution.org, or tigertelecom.net etc. and click on Search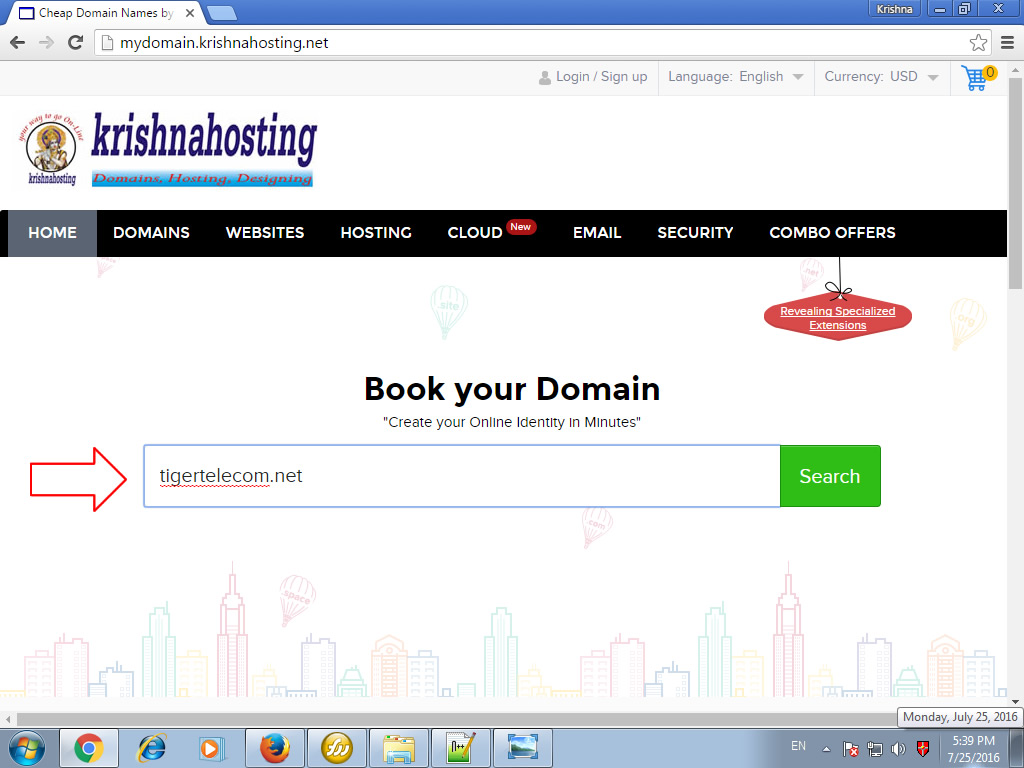 7.Wait for few seconds, it will show result whether domain is available free to book or not.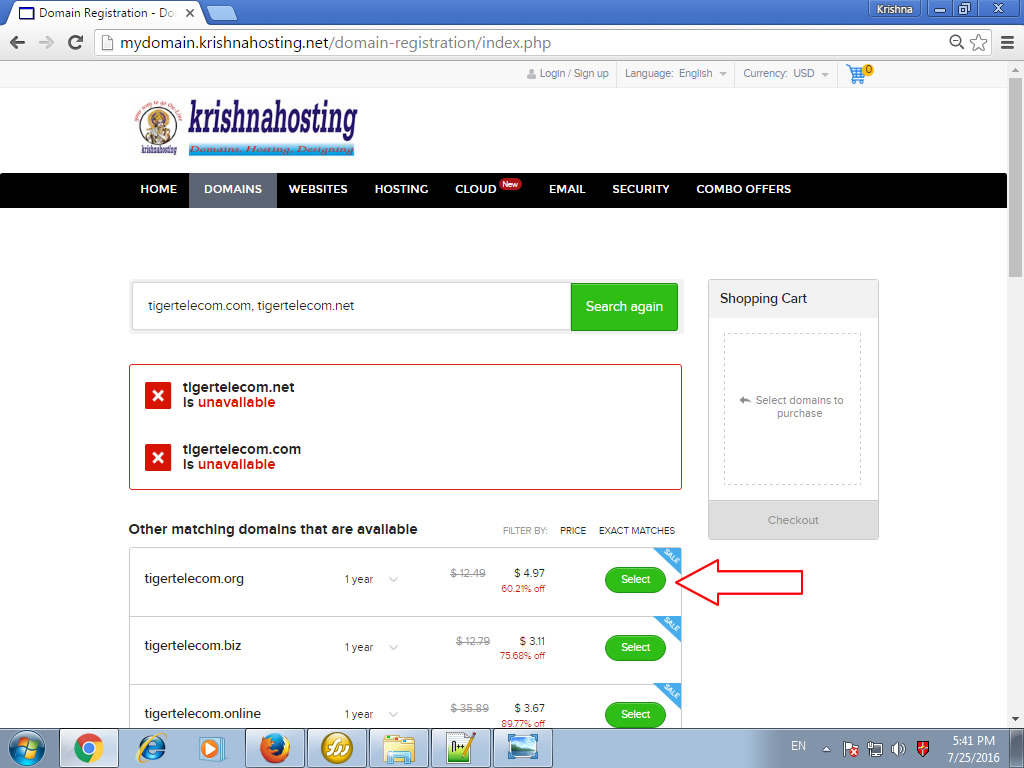 8.If you find any other domain extension suitable for you, just click on Select adjacent to domain name
9.Its price will add to Checkout Box..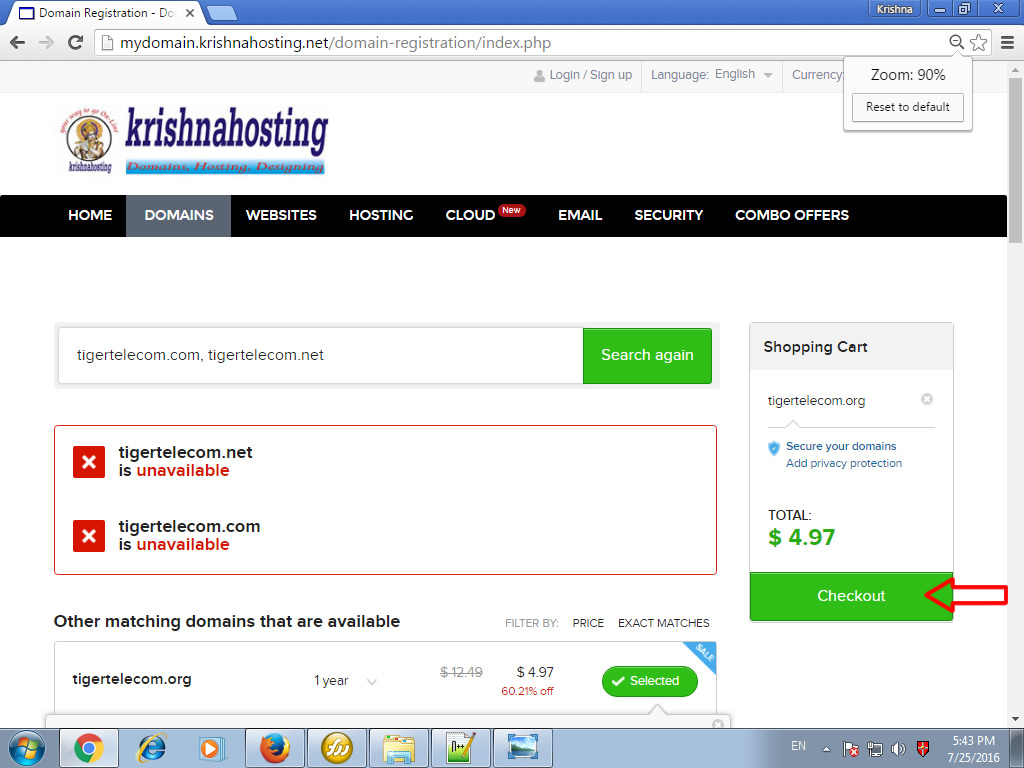 10. Now click on Checkout.
11. Hosting Purchase package Option will appear.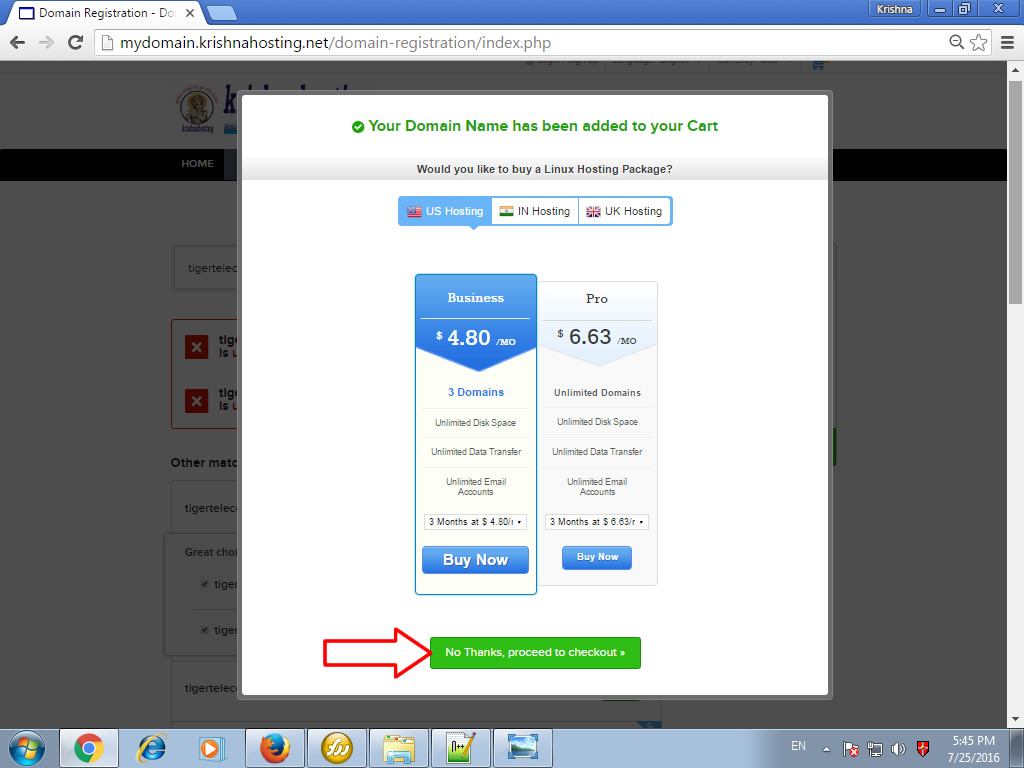 12. Click on "No Thanks, proceed to checkout
13. If you are already registered with Krishnahosting than Sign In, Else click on "Create an Account in 10 Second"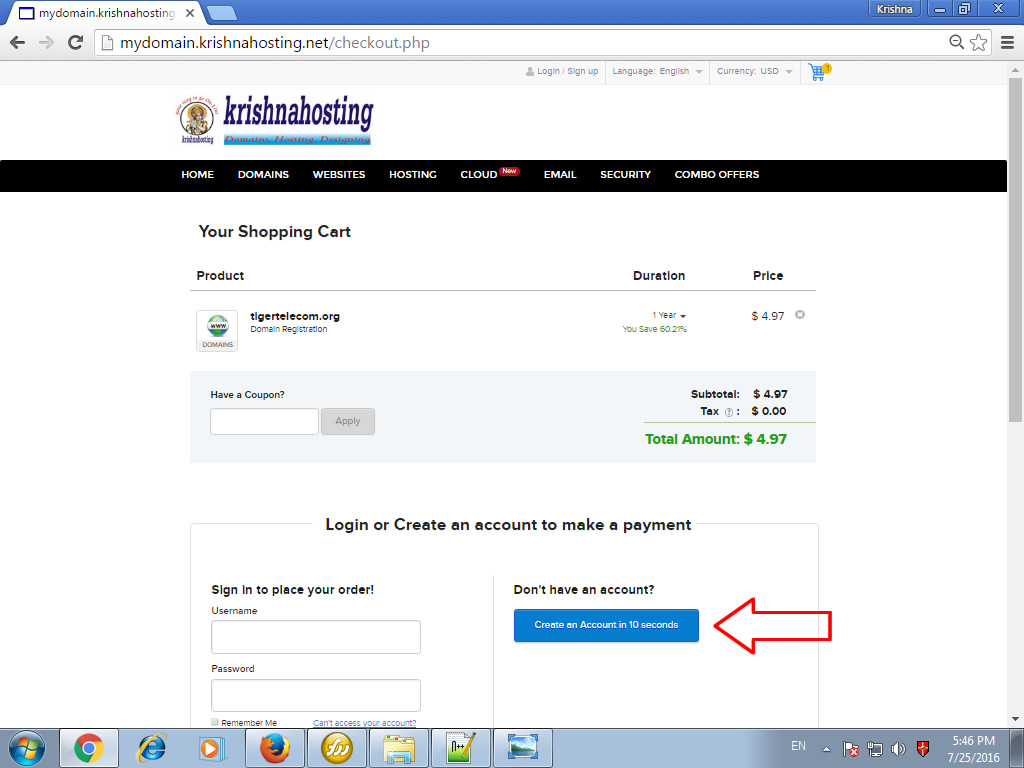 14. A form will appear, fill required details and click on Create Account.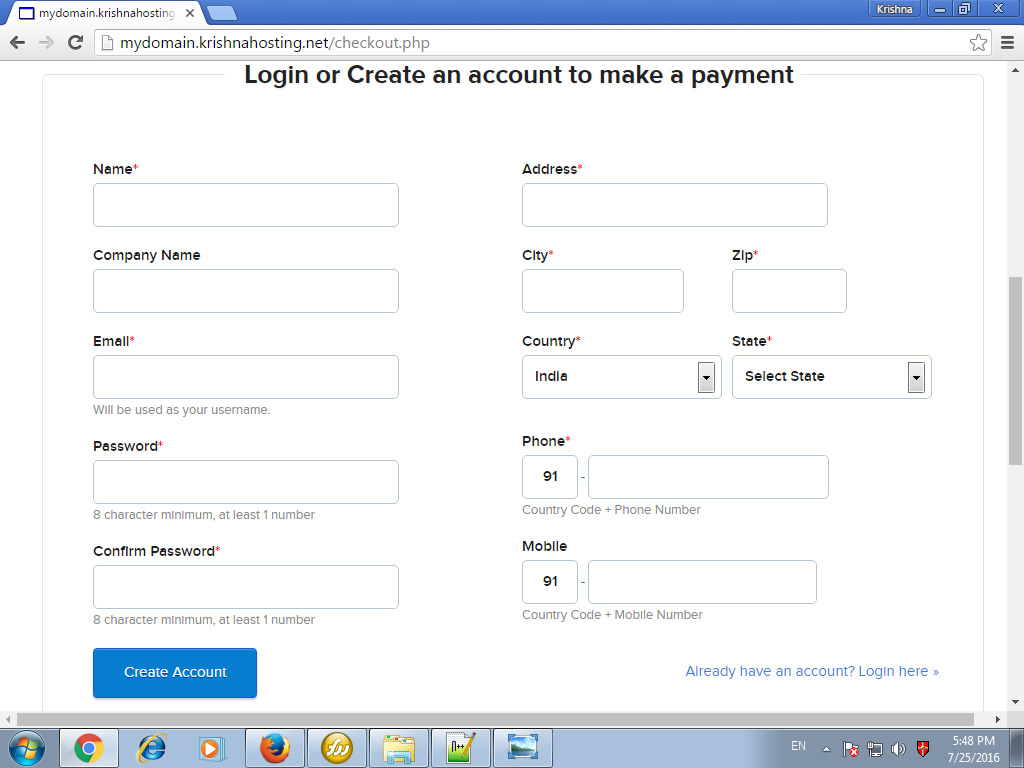 15. Now you are Sign in and there are two Payment options (i) On-Line Payment Options (ii) Offiline Payments options. Under On-line Payment option, Select option Paypal (for Payment in International Currency, except INR.) or CCAvenue for Payment in INR.
Now follow the steps as gateway suggessted and make payment using any supported Card (Visa/Master etc.)
16.Your Invoice will be created and your order will be registered. Your domain registration will be completed in few hours automatically and you will get the email on your registered email ID.
17. Once you have made the payment, please write to our Support Center and create a support ticket.
Regards
Support-Team
(Krishnahosting)