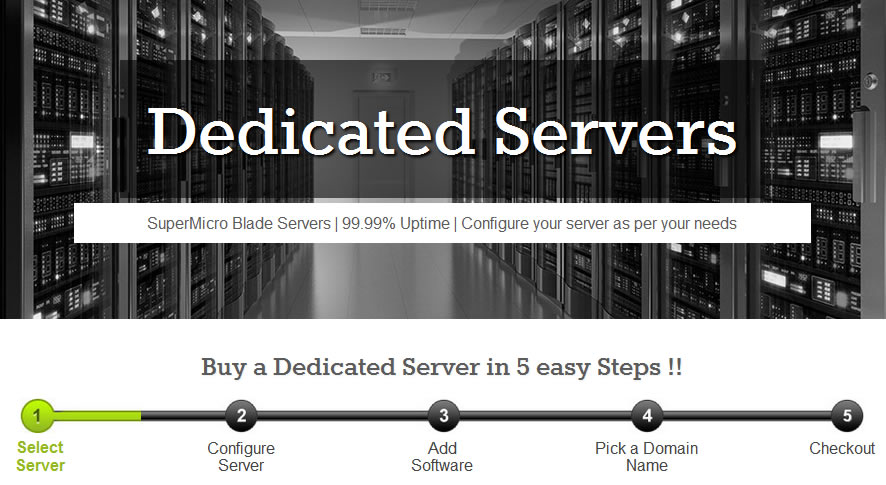 ---
Features of Dedicated Server Web Hosting
Server
We take great pride in the hardware we use for our dedicated servers. We only use the latest and thoroughly tested Blade servers manufactured by SuperMicro.To take the greatest care of your data, all our servers come with two hard disks by default with RAID1 enabled. Making sure, even when one hard disk completely breaks down, your data is still intact and your server will remain online.

cPanel/WHM
Customers can easily manage their shared account from a web browser thanks to our intuitive control panel. With cPanel & WHM, kickstarting your Hosting business has never been simpler! Whether you are managing one, or hundreds, of servers and/or websites, cPanel's user-friendly interface allows you to customize your web hosting experience to fit your needs.
Storage on the Cloud
To make sure that you will never run out of space on your server, we give you the power to infinitely expand your storage using our Shared storage device. This is in addition to your default local RAID 1 mirrored hard drives. This Cloud storage (a mount on your server) is provisioned instantly, with one click of the mouse.